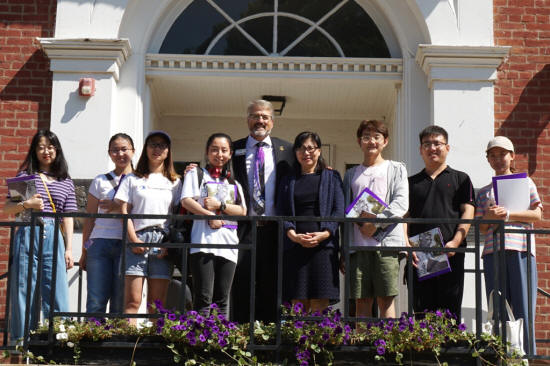 Seven Chinese students and their host, Professor Bing Wang, arrived at the Lincoln College campus on Thursday, August 8th. The students are participating in orientation for the new Lincoln College International Exchange Program. The program will provide an immersive experience for Chinese students interested in studying in the United States.
Photo by Lauren Grenlund (Click on Image to enlarge)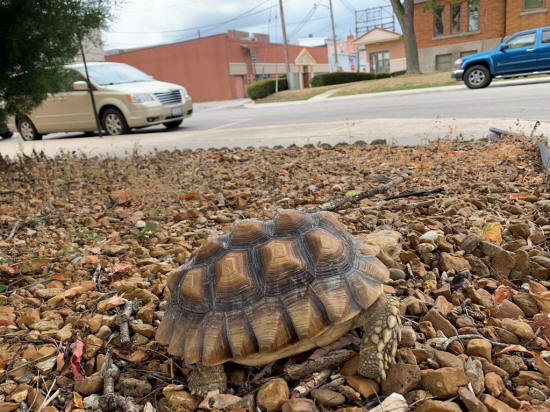 A tortoise named Rick appears to be making a bee-line for the Lincoln Public Library. This is a re-enactment shot of what may have happened this week when Rick decided to go on an adventure, leaving her home and taking a walk to the library. Rick was 'rescued" by library staff and later returned to her owners. Read the whole story in today's edition of Lincoln Daily News.
Photo by Richard Sumrall (Click on Image to enlarge)