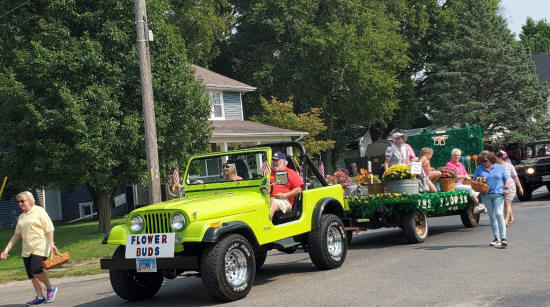 On Saturday, one of the highlights of the day at the Atlanta Fall Festival was the annual parade. This year's theme was "Yesterday, today, tomorrow." Earning top honors was the Flower Buds float that including an old-time washtub and a lady dressed in 1800's wardrobe and a modern-day drone floating in the air at the back of the float.
Photo by Angela Reiners (Click on image to enlarge)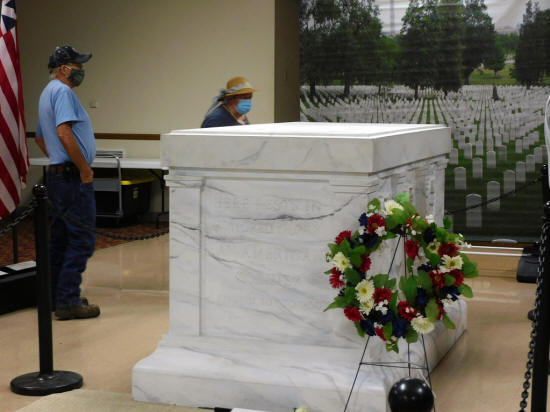 On Monday, the Abraham Lincoln Daughters of the American Revolution welcomed to Lincoln a traveling replica of the Tomb of the Unknown Soldier. The replica is a scale version of the tomb found in Arlington Cemetery in Washington D.C.

The local DAR hosted a special Call to Honor Ceremony on opening day of the display.

The tomb replica is located in the ballroom at the American Legion Post 263 in Lincoln. The display will remain in Lincoln through Wednesday. Hours for visiting the display are 9 a.m. to 7 p.m. today and 9 a.m. to 5 p.m. on Wednesday.

LDN will have additional coverage of the Call to Honor ceremony on Wednesday.
Photo by Nila Smith (Click on image to enlarge)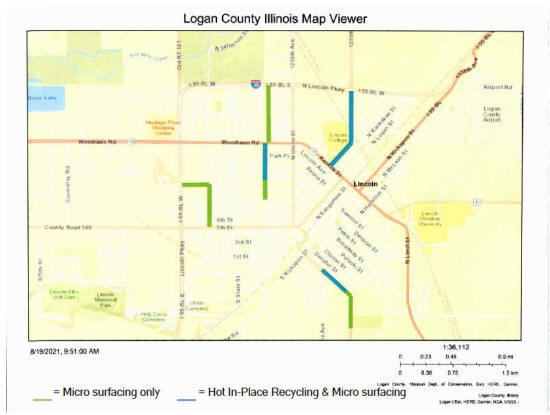 Street resurfacing projects are beginning this week in Lincoln with "micro-surfacing only" and "Hot in-place recycling and micro surfacing" projects.

In today's edition is an announcement from Lincoln Street Superintendent Walt Landers concerning these projects.
Map provided by Walt Landers, City of Lincoln (Click on image to enlarge)