Review by Bobbi Reddix
The genre of horror is one that has been somewhat overlooked within the past few years. As a fan of all genres but having a first love for horror, I have found the pickings to be slim, so I decided to go back and reread an old favorite.
In Stephen King's "Insomnia," we are introduced to Ralph Roberts. He is a man entering the twilight of his life, making an attempt to enjoy the years he has left. All things considered, life is going well for Ralph, except for one thing -- he isn't sleeping very well.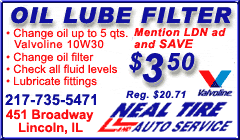 At first he attributes this to the recent death of his wife and assumes that his sleep patterns will eventually return to normal. He has also heard that the older you get the less sleep you need. He decides that if his only complaint is an hour or so less sleep per night, he can manage.
Eventually, as he awakens each morning, he begins to notice the time on the clock. One morning he awakens at 4 a.m., then 3:45… 3:30… 3… Poor Ralph realizes that at the rate things are going, pretty soon he won't be sleeping at all.
[to top of second column in this review]
His friends and fellow citizens of Derry, Maine, give him every home remedy under the sun, but to no avail. He tries over-the-counter medications, crystals and different sleeping patterns and has no luck.
When he begins to see strange goings-on in his hometown, Ralph convinces himself that his last hope is to go to the town doctor. The people have begun to have a certain "glow" about them, an aura, and he can see it. This event is strange to say the least, but things in Derry get even stranger when the little bald men show up, and Ralph is the only person who can see them…
"Insomnia" is definitely not a one-night read, but it is worth every hour spent anxiously turning its 700-plus pages. In revisiting some of Stephen King's earlier works, you remember what a good horror book really is. The suspense is thrilling as once again we read of an epic battle of good versus evil, and "Insomnia" will make you wonder if this time, evil might actually win.
[Bobbi Reddix, Lincoln Public Library District]