News Index
(from the last 7 days)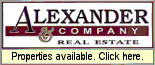 Church Directory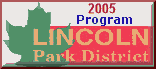 ---
---
---
---
---
---
Contact us
---
LDN is best viewed with
Firefox 1.2 or IE 6
---
LDN awards
Local:
Dec. 16, 2001
Local Emergency Planning Committee
Jan. 25, 2001
Logan County Healthy Communities Partnership
State:
Oct. 1, 2001
Illinois Public Health Association
posted daily OVER THE NOON HOUR (CDT)

The Concerned Citizens of Logan County, a group dedicated to opposing the ethanol plant location, met last night at the West Lincoln Township building. Here spokesman Dan Meyer addresses the audience.
County board members Pat O'Neill (left) and Dick Logan (third seat from left) were in attendance and brought some clarifications on the county board's role regarding the ethanol plant.
Other News...



s
Submit a classified ad online [Lowest cost for advertising in the county!]




Lincoln movie theater sold in GKC grouping

City and county collaborate on 'white goods' collection on Saturday

Gov. Blagojevich celebrates National Donate Life Month
New law increases organ availability for transplant

Website provides weather information for farmers, gardeners

Kites and flight at Lincoln Park District

Invention Mysteries: These inventors receive some dubious awards for their inventions

LC softball vs. Danville