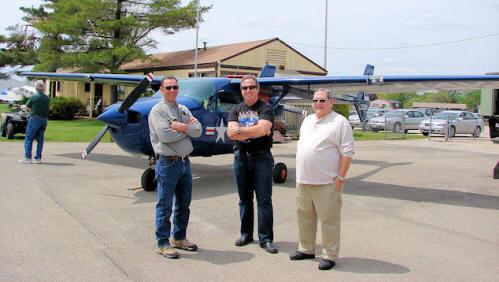 It was a great day to visit the Logan County Airport on Saturday, when Heritage In Flight hosted the third annual Airport Daze.

(From left) Barry Miller, president of Heritage-In-Flight, county board chairman Terry Carlton and county board member Bill Martin talk about the future at the airport.

During the noon ceremonial matters the museumís newest acquisition, a Sperry
8 million candlepower anti-aircraft searchlight, was dedicated. Doug Knight donated the light to the museum. A team has been trained to operate it, and it is available for rental at special events.
More pictures below.
Picture by Jan Youngquist