13th in a series of interviews with Logan County's retiring teachers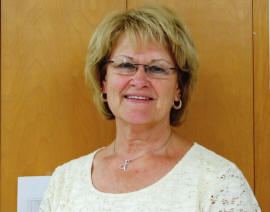 Donna Sauer, asst. principal, librarian, teacher, retires from Zion Lutheran
Send a link to a friend
[June 14, 2011] Every school probably has one, and if they don't they should get one. That valuable asset is a person willing and capable of filling gaps, stepping up and helping out, and acting on behalf of the students and staff with a passion that truly comes from the heart. At Zion Lutheran School in Lincoln, that person is Donna Sauer, assistant principal, librarian and teacher.
Mrs. Sauer began teaching for Zion Lutheran when it was only pre-kindergarten, and she continued that role for two years. The program had begun at the church and was the seed that expanded in the fall of 1975 to pre-kindergarten through third grade. She started teaching at the new Zion Lutheran School when it opened. But after 37 years of teaching, she has decided to retire.

Donna grew up on a farm at Bonfield, near Kankakee. She attended Herscher High School and graduated from Illinois State University with a degree in elementary education.

"I always wanted to be a teacher," she said in her interview. "I love working with children."

Her first position was teaching third grade at the old Abe Lincoln Elementary School on Lincoln's north side. She took off for four years, and when she returned to classroom duty, it was with Zion Lutheran at the church. In the spring of 1980, the school moved to its current building at 1600 Woodlawn Road.
Over the years, depending on class sizes, Mrs. Sauer switched between second, third and fourth grades. At one time, she also taught fifth grade on a part-time basis. In the early years of its existence, the school had single-grade classrooms, but more recently the practice has been to pair classes into one room.
In 1990, she was asked to be the school librarian. She loves reading, so it was a nice fit.
"It is a passion," Mrs. Sauer said about maintaining the library. "I plan to continue as the volunteer librarian after I retire. It just makes sense to continue in that way, and it will keep me involved."
Seven years ago, she was appointed to also fill the position of assistant principal.
"I always wanted to instill a love of learning so the students wanted to be here, not just to get a grade," she explained.
"I like to watch their relationships with each other. It is heartening to see them care about others and not just themselves. It is good to watch them become aware of the world around them."
Mrs. Sauer loved to take the kids on field trips so they could see the real world. Since the school doesn't have buses, parents volunteer to chaperone on trips and double as drivers with a group of students in their vehicle.
She sees that parental dedication to students' education as a special feature of the small school and maybe of the church-oriented school, which stresses morality, references biblical teachings and opens the day with devotions. Spending time with students in those special times of quiet reflection is one of the things she will miss. It was a bonding time when students and staff were away from classroom activity and learning to share in different ways.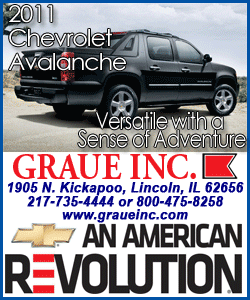 "I definitely will miss being with the children day in and day out," she said, "but I will hopefully volunteer enough to be with them and still have my freedom.
"I may be here so much they will tell me to go home," she joked, "but I don't think that will happen. There is always room for volunteers in a small school, and I can't imagine not being here. I'll be in the library, and probably substitute sometimes, but our teachers don't use their days off very much."
Donna plans to work more in the yard and garden and to volunteer somewhere else in town, but she hasn't decided where.
Her husband, Steve, is retired from Lincoln Community High School, and with both of them having an open schedule, they will be able to make travel plans, although they have no particular place in mind.
They will definitely go more often to Orlando, Fla., where their son, Jason, lives. Their daughter, Jennifer (Davis), and two grandchildren live in Rochester. The 10-year-old and 5-year-old are getting busier and Donna can foresee spending more time with them.
"I will miss the children and the staff, but it will be nice to spend time with them part time and have freedom for myself and my family," Donna concluded. "There are so many possibilities, and that is the best part about retirement."
[By MARLA BLAIR]
Previous articles on retiring teachers