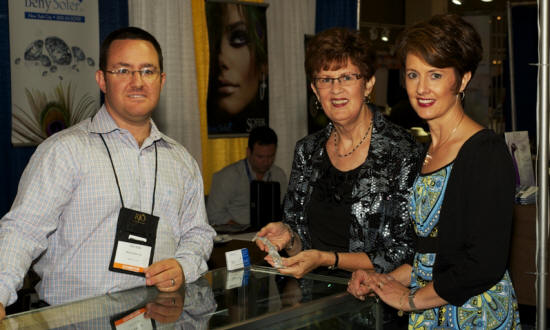 Melody Shew and Angela Getchel from MKS Jewelers recently attended the 2012 Retail Jewelers Organization Fall Buying Show in Milwaukee. MKS joined hundreds of other jewelers from around the country to learn about new trends, hear recommendations for displaying jewelry, develop additional management and sales skills, and network with others in the industry.
In addition to staying ahead of trends, the show also allows jewelers to purchase jewelry at pre-negotiated prices, savings they can pass along to their customers as the holidays approach. The RJO show, themed "Rev It Up," since Milwaukee is the international headquarters for Harley-Davidson, reminded business owners to think outside the box and be open to industry changes.
"The selection and access to the jewelry here is superb," said Melody Shew of MKS Jewelers. "But it's the seminars, round-table discussions and connections with like-minded individuals that help us provide the best products and services to our customers."
For more information about MKS Jewelers or to view some of their new purchases, visit them at 614 Broadway in Lincoln.
Photo and text provided by Andrea Breen of Flynn Wright (Click on photo for larger image.)