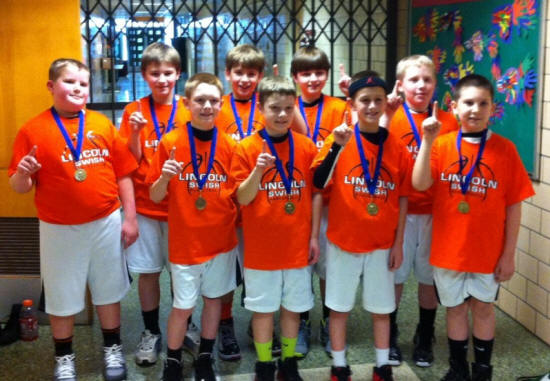 Lincoln Swish win Hopedale tournament
The Lincoln Swish were in action last Saturday in Hopedale. In their first game, vs. Olympia, the Swish won 36-16. The Swish were led by Dylan Singleton with 16 points. Landon Hullinger had eight points, and Steven Gleason, Keagan Ferguson and Kyle Fry each added four.
In the championship game, the Swish defeated West Lincoln-Broadwell 34 -14. Dylan Singleton led all scorers with 15 points. Keagan Ferguson had nine points, Landon Hullinger added six points, and Tanner Strampp and Kyle Fry had two points each.
Photo by Kurt Hullinger (Click on image for larger version.)