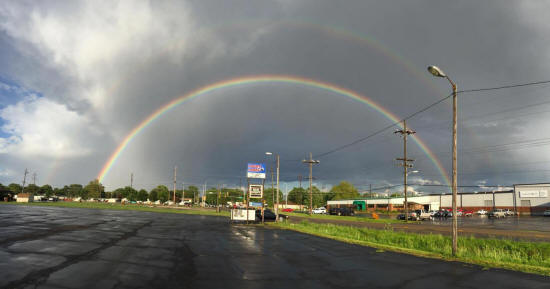 The photo of the year for 2017 is a reader submission. In late May, Devin Biggs caught a shot of a double rainbow from end to end. The rainbow was the result of a quick rain shower passing through the county followed by a sunny end to the day. Devin was in the parking lot at Logan Lanes and caught a shot that shows the rainbow in its entirety. The rainbow was seen by many, but Devin is the only one who submitted a complete shot. At the risk of being editorial, the rainbow says to us that we are living in a golden community. Logan County is full of potential waiting to be realized. May 2018 be a year of good things for everyone.


We're also throwing out a couple of honorable mentions this year, going to Lincoln Daily News Jan Youngquist and Mitch Douglas. Both caught shots of snow in the Lincoln downtown area that with a little tweaking reflected a calm, serene, and picturesque community.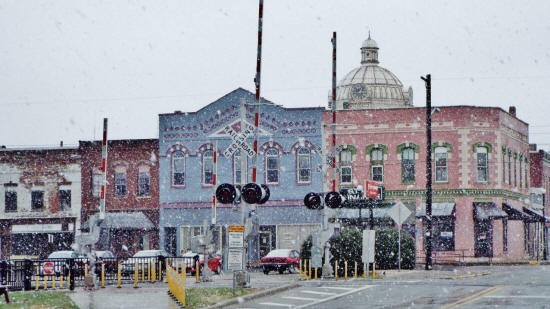 Jan caught her shot in mid-November, as she was traveling Pulaski Street in Lincoln. It had been a day of rain, wind, thunder, hail, and finally giant snowflakes. Her shot captures the attractive qualities of Lincoln's vintage buildings along Sangamon and Chicago Streets, with the courthouse's lovely dome and Seth Thomas Clock faces in the background, accented with snowflakes so large, they almost look like snowballs!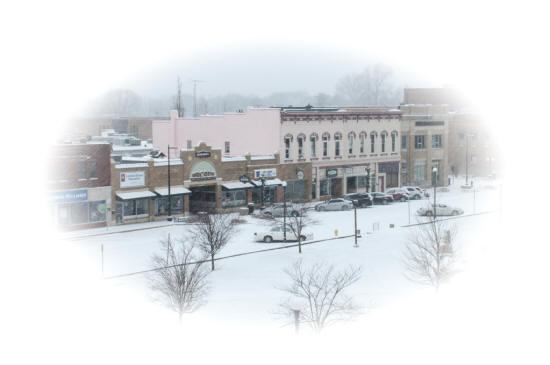 On Christmas Eve, Mitch grabbed some shots from an upper floor at the Lincoln Art Institute. The downtown area was covered with a fresh blanket of snow, and with the addition of a white vignette, Mitch turned a shot of the Arcade and neighboring buildings on Pulaski Street into a picture postcard of peace and serenity.

Thanks to Devin for always having that camera ready and always happily sharing his great shots with LDN, and thanks to Jan and Mitch for finding beauty in ordinary items.
Photos from LDN archives (Click on photo for larger version)