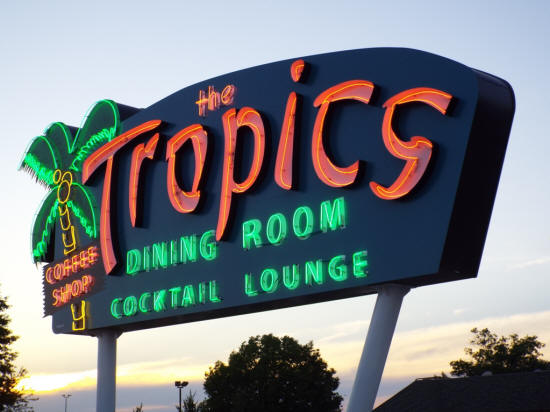 After a gargantuan effort by a number of individuals and organizations, on Sunday evening the Tropics sign once again lit up the night sky on the west side of the city of Lincoln. A 30-minute program leading up to the lighting featured speakers who reflected on their own contribution to the restoration of the sign. Then, as the sun began to droop low on the horizon, family members of the original owners, Lew and Bev Johnson, gathered around an oversized toggle and "flipped the switch" on the Tropics sign.

LDN will have complete coverage of this event in its Tuesday edition.

Photo by Nila Smith (Click on image for larger version)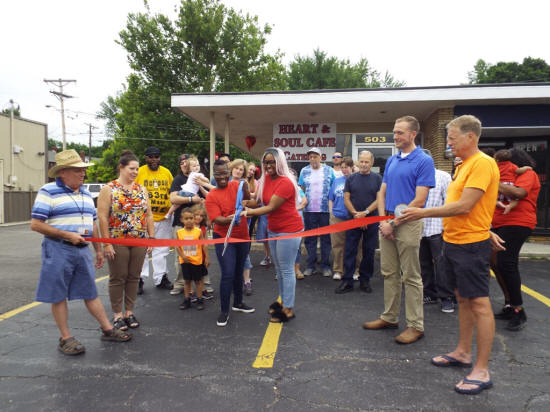 Sherese Johnson (center left) and her daughter Shay get a good grasp on the giant scissors as they prepare to snip the ribbon Saturday afternoon at the Heart and Soul Cafe, at 503 Woodlawn in Lincoln.

The ribbon cut was very well attended with customers, friends, and family along with representatives from the city of Lincoln, all on hand to help Sherese in celebrating a dream she has had for a long time - to open her own business.

Photo by Nila Smith (Click on image for larger version)