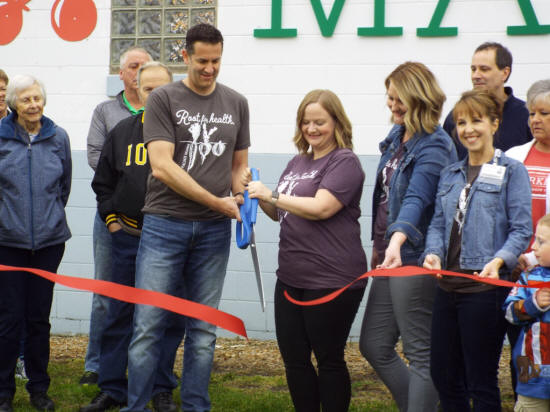 ALMH Market Coordinator Chelsie Campbell with help from Abraham Lincoln Memorial Hospital Administrator Dolan Dalpoas snips the ribbon Saturday morning on the fourth season of the local market at the Logan County Fairgrounds.

The ALMH Market will be held each Saturday from 8 a.m. to noon through September 28th. New this year, free rides are available to the market. For more information on that and other offerings at the market check out the story in today's edition of Lincoln Daily News.
Photo by Nila Smith (Click on Image to enlarge)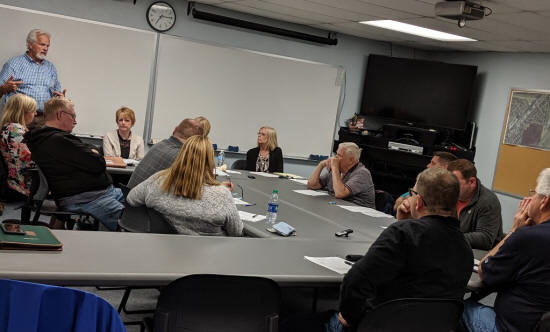 Building restoration specialist Bill Walter (standing), who owns Masonry Restoration Technologies and Services in Lima, Ohio, discusses the Logan County Courthouse dome on Monday evening. With safety concerns at the forefront, the county board met in a second special session to gain more insight on the issues created by rain seeping in at the roof level.
Photo by Angela Reiners (Click on Image to enlarge)