For the latest news, press your refresh key (F5)
With children out of school and parents staying home from their work, the family units around the county are spending a lot more time together right now. The responsibility of the parent is to make sure that children are staying up with their school work. But after that, what are families doing to keep young minds occupied and make staying home easier for all.

The Judd family has started getting better acquainted with their friends and family outside the house. They are using some interesting techniques and have learned some really fun things about friends and family. Find out more in today's edition of Lincoln Daily News.
Photo provided [click on picture for larger image]

Local
COMMUNITY: WE'RE IN THIS TOGETHER!
Something to do while staying at home:
| | |
| --- | --- |
| | Opinions & editorials |
THOSE CLOSEST TO A DISASTER TEND TO SHOW BEST HOW TO RESPOND Illinois Policy Institute
Illinois Policy Institute [click for larger image]



Click to enlarge

ALL COMMUNITY GATHERINGS SHOULD BE CANCELED IN ACCORDANCE WITH THE ILLINOIS "STAY AT HOME" ORDER.

IF YOU ARE IN DOUBT ABOUT AN ACTIVITY YOU ANTICIPATED ATTENDING, PLEASE CONTACT THE ORGANIZERS FOR CLARIFICATION

Public Meetings and announcements: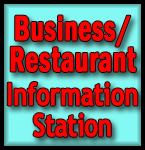 ---
Upcoming
Civic Events
click on buttons for
additional information







---
CLASSIFIED ADS

Auctions

(1 Ad)
(6 Ads)


Employment
(10 Ads)

Garage Sales
(--)

Legal Notices
(1)

(--)


Misc. for Sale
(1 Ad)

Pets/Animals
(--)


(4 Ads)
(3 Ads)

Services
(1 Ad)

Businesses & Franchises for Sale
(--)
| | |
| --- | --- |
| A collection of LDN's finest periodical projects | |
SATURDAY EVENING COVID-19 UPDATES
---
---
COMMUNITY: WE'RE IN THIS TOGETHER!
---
TOP STORIES
---
COVID-19
SATURDAY EVENING COVID-19 UPDATES
STATE & FEDERAL NEWS
LOCAL IMPACT
Contact Us:

Lincoln Daily News

601 Keokuk St.

Lincoln, IL 62656

News:
217-737-3613
ldneditor@lincolndailynews.com

Advertising:
217-737-7418
ads@lincolndailynews.com

Locally owned and operated since 2000. LDN is an independent news organization and is not associated with any other local, national or international news organizations.

All rights reserved. Copyright 2020, Lincoln Daily News