For the latest news, press your refresh key (F5)
On Saturday morning, the Lincoln D.A.R.E program unveiled their latest tools in the quest to encourage area youth to avoid substance abuse. The new Drunk Buster carts and impairment goggles will give youth and adults an understanding of how the senses are altered when impaired.

The purchase of the new equipment was made possible in part by support from Joe Ryan Country Financial in Lincoln. On Saturday, Ryan took a seat on the cart with Lincoln Fire Chief Bob Dunovsky and Lincoln D.A.R.E. Officer Christy Fruge' stepping in for a photo.
Photo by Nila Smith (Click on image to enlarge)
---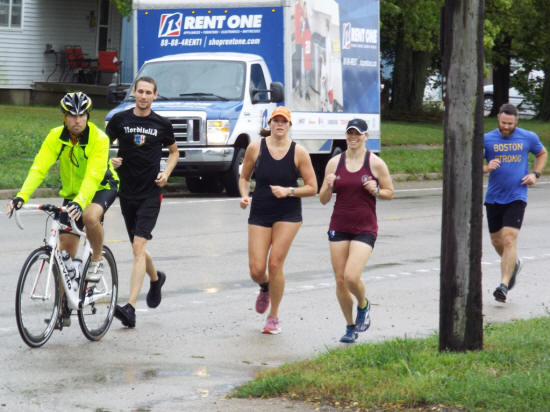 On Saturday morning, local running enthusiast Abby (Coers) Miller, wearing the maroon tank top, ran the Boston Marathon in Dewitt and Logan Counties. The marathon had to be canceled this year, but was held in a virtual mode. Miller has run in the world-famous marathon on multiple occasions and was not about to miss out this year because of a virus. She began her race in Clinton and finished in Lincoln in order to get her requisite 26.2 miles.

LDN spoke with Miller after she finished her run and will share that conversation with readers in its Tuesday edition.

Photo by Nila Smith (Click on image to enlarge)
Local
Sunday, September 13, 2020
Logan County Dashboard
11,322 tested - 10,943 negative- 379 positive - 292 recovered - ONE death


| | |
| --- | --- |
| | Click on button for election notices from the Logan County Clerk |

| | |
| --- | --- |
| | Opinions & editorials |
[click for larger image]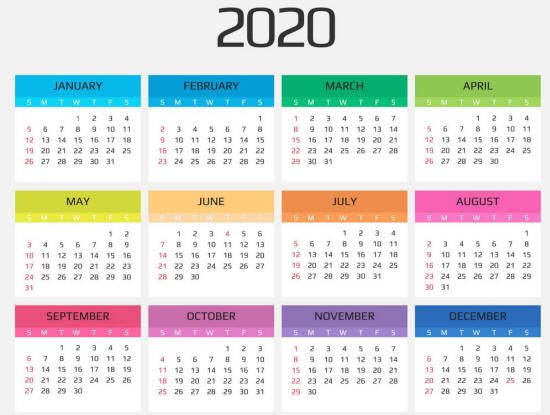 Click to enlarge
Under current COVID-19 restrictions, meetings or activities may not be held, or may be held in new locations. Guests should contact organizers for details.
Monday
Tuesday
Public Meetings and announcements:
MEETING NOTICE
The next quarterly meeting of the Logan County L.E.P.C. will be held virtually September 16th, 2020 at 12:30 p.m.
If you are not a member and would like to participate, please call 217-732-9491 for meeting access.
Salena Matson
Logan County Emergency Management Agency
Hazmat Specialist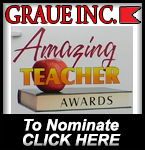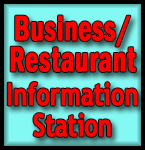 ---
Upcoming
Civic Events
click on buttons for
additional information







---
CLASSIFIED ADS

Auctions

(--)
(6 Ads)


Employment
(5 Ads)

Garage Sales
(1 Ad)

Legal Notices
(1 Ad)

(--)


Misc. for Sale
(1 Ad)

Pets/Animals
(--)


(4 Ads)
(2 Ads)

Services
(1 Ad)

Businesses & Franchises for Sale
(--)
| | |
| --- | --- |
| A collection of LDN's finest periodical projects | |
Slim Randles' Home Country
My catch rope is 'way socially distant'

Fall Lawn Care Tips
by Melinda Myers

Friday, September 11, 2020
Logan County COVID update
Twenty-eight cases in 24 hours - Pdf

Friday, September 11, 2020
Logan County Dashboard
11,318 tested - 10,943 negative- 375 positive - 292 recovered - ONE death
Percent positive rate moves to 3.3

Friday, September 11, 2020
Public Health Officials Announce 2,145 New Confirmed Cases of Coronavirus Disease
State reports more than 56,000 tests in one day
Monday, September 7 - Labor Day Holiday
Contact Us:

Lincoln Daily News

601 Keokuk St.

Lincoln, IL 62656

News:
217-737-3613
ldneditor@lincolndailynews.com

Advertising:
217-737-7418
ads@lincolndailynews.com

Locally owned and operated since 2000. LDN is an independent news organization and is not associated with any other local, national or international news organizations.

All rights reserved. Copyright 2020, Lincoln Daily News