First, local governments and waste treatment facilities are paying higher fees for landfill permits, disposal fees and NPDES permits for waste water. This will generate $13.8 million, $1.3 million and $23.4 million respectively, but not for sewer and water programs. The money will pay for the budget deficit, increased spending and new programs, leaving local governments no choice but to adjust their own budgets or pass the cost along to consumers.
At the same time, many state employees are also helping to pay for the deficit. In fact, most took a 4 percent salary decrease beginning July 1, when the state stopped paying their pension contributions. For those of you who do not work for the state, imagine walking into work one day and finding out your new boss was reducing your paycheck and expecting you to do more work because half the office was either fired, took early retirement, or fell victim to staff reductions and consolidation.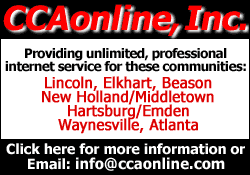 The budget does hold true to its promises on education funding. Local school districts will receive more money for the 2003-2004 school year, but if a pending measure becomes law, they will also have to buy expensive automated external defibrillators, called AEDs, and train their staff to use them in case a student or teacher suffers a heart attack. This same mandate would apply to gyms, parks, day-care centers, churches and any place that offer fitness classes or equipment.
[to top of second column in this article]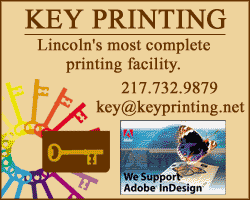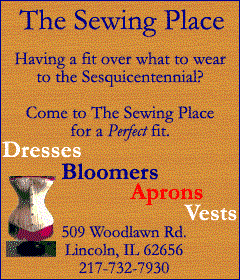 During the budget process, I tried to work with the Democrats and help them solve the budget problem while maintaining the state's priorities. I supported some of their plans for the budget and for public policy to keep the process moving and because they were good for area residents.
However, I opposed the fee increases, just as I opposed the mandated purchase of AEDs, because I believe this is not the way to solve the state's budget problems or to enact policy. This is the way to create larger problems. Local governments may be the first to voice their objections in light of the reality, but I expect more surprises as the year progresses and the more than 300 fee increases find their way to consumers, business and communities throughout Illinois.
If you have any questions or comments regarding this or any other issue, please feel free to contact me at (217) 782-0228 or (217) 732-4433.
[Sen. Larry Bomke, 50th District]