---
---
Submit letter to editor online
---
Contact us
---
LDN is best viewed with
Internet Explorer 5.0 or 6.
---
LDN awards
Local:
Dec. 16, 2001
Local Emergency Planning Committee
Jan. 25, 2001
Logan County Healthy Communities Partnership
State:
Oct. 1, 2001
Illinois Public Health Association
posted daily OVER THE NOON HOUR (CDT)
=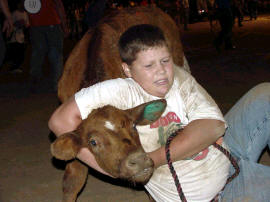 Click on pictures for a larger image.
[Pictures by Bob Frank]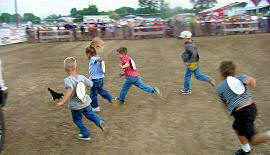 Friday was a busy day for kids at the Logan County Fair. Pictured here are calf wrestling and scrambles.






LDNs of the past week: