On May 30, a tornado swept through the region, destroying several businesses and homes, particularly on the south side of Clinton. Early the next day, Rep. Bill Mitchell and Sen. Bill Brady requested the disaster declaration. Both made numerous phone calls, and Mitchell met with representatives from the Illinois Emergency Management Agency, seeking the declaration.
In a letter dated July 2, the governor's public safety deputy chief of staff stated that funding for relief was not available for disasters that occurred prior to July 1. The legislators would not accept this decision, however, and are pleased that their perseverance paid off. The declaration finally came on July 24, giving communities the help they need.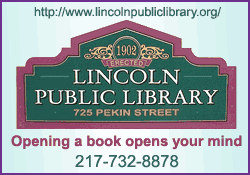 Governor signs tuition limit legislation
Students attending state universities in Illinois will be able to lock in a tuition rate for four years under a law signed by the governor July 22.
House Bill 1118 provides that, beginning with those students who first enroll after the 2003-2004 academic year, the undergraduate tuition charged to an Illinois resident will not exceed the amount charged upon initial enrollment in the university. This guaranteed tuition is to be valid for the following four consecutive academic years, with an exception made for those undergraduate programs that require more than four academic years of class work. The new law also allows for an adjustment in the rate of tuition paid if a student changes majors, resulting in a different tuition being required.
The costs of a higher education have risen sharply. This new law gives students more of an idea of the costs they have to pay for tuition and could help keep college in the ballpark for many students.
Some retired teachers could return to classrooms
The governor has signed legislation co-sponsored by Sen. Brady that will provide another source of teachers for Illinois schools facing a shortage of faculty in certain subjects.
[to top of second column in this article]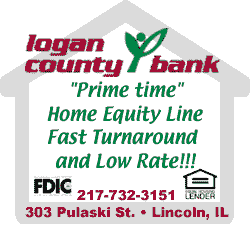 Senate Bill 195 creates a five-year pilot program that allows retired teachers to return to work and receive active teacher health insurance while receiving an annuity, as long as they teach in a "subject shortage area."
With older teachers retiring and school enrollments increasing, schools are finding it harder to hire enough qualified personnel for all subjects. This means that classroom sizes are growing and some teachers might be asked to teach classes that are outside their particular area of expertise. "This is not in the best interest of our children, so we need to look to another source of teachers," Brady said.
The employment must be within a subject area that is experiencing a teacher shortage and within a qualified school. Regional superintendents of schools would be required to certify school district compliance with certain requirements of the program.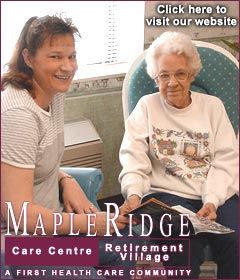 Governor's delay of death-penalty reforms
Gov. Rod Blagojevich's July 29 veto of death-penalty legislation is slowing the implementation of much-needed reforms.
Brady said, "I question the governor's reasoning and timing behind this amendatory veto. These reforms passed with nearly unanimous support at every step of the General Assembly's law-making process. If they had concerns, they should have brought them to our attention during the spring session so we could work them out."
Blagojevich vetoed a portion of the death penalty reform package that sanctions individual police officers for perjury.
"What kind of a message is he sending with this veto? If we can't hold law enforcement officials accountable for perjury, then how can we expect others -- including criminals -- to tell the truth? I truly do not understand his reasoning," Brady added.
The amendatory veto sends the legislation back to the General Assembly for action during the fall's veto session, which starts Nov. 4.
[News release provided by Sen. Bill Brady]