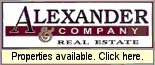 Church Directory

---
---

---
---
---
---
Contact us
---
LDN is best viewed with
IE 5.5 or 6.
---
LDN awards
Local:
Dec. 16, 2001
Local Emergency Planning Committee
Jan. 25, 2001
Logan County Healthy Communities Partnership
State:
Oct. 1, 2001
Illinois Public Health Association
posted daily OVER THE NOON HOUR (CST)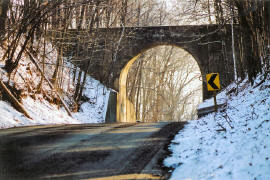 While planning for road work on County Road 10 in Elkhart, the county went to the village of Elkhart to ask them to find someone to take responsibility for this bridge on that road. Funds are tight and the bridge has not been the county's property.
The designation of landmark will open up funding for the maintenance of the Gillett Memorial Arch.
[picture courtesy of Landmark Preservation Council of Illinois]



s
Submit a classified ad online [Lowest cost for advertising in the county!]



City briefs

Experts strategize to reduce highway fatalities

Illinois teen births hit record low in 2003
Numbers down for ninth consecutive year

Illinois Biodiversity Field Trip Grant program awards funds to 44 schools
New applications open

Oasis update

Reconstruction of Lincoln's New Salem, biographies by Edgar Lee Masters, street fairs in Mattoon are featured

8th-grade regional volleyball action
West Lincoln-Broadwell upsets top-seeded Hartem
Carroll Catholic topples Chester-East

Class 7A state volleyball tournament begins Saturday with Mount Pulaski and Elkhart teams in first round

Class 7A volleyball pairings

Wrestling: local elementary school sectional results

Illinois' Dee Brown named Big Ten Player of the Year by coaches and media

Illinois men's basketball Big Ten tournament notes