---
---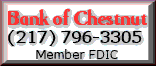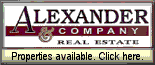 Church Directory
---
---
---
---
---
---
Contact us
---
LDN is best viewed with
IE 6 or Firefox 1.x.

---
LDN awards
Local:
Dec. 16, 2001
Local Emergency Planning Committee
Jan. 25, 2001
Logan County Healthy Communities Partnership
State:
Oct. 1, 2001
Illinois Public Health Association
Monday, December 11, 2006
posted daily OVER THE NOON HOUR (CsT)
Dense fog advisory
(Tuesday morning update)
DENSE FOG CREATING HAZARDOUS TRAVEL ACROSS CENTRAL ILLINOIS:
RISING DEWPOINTS & MELTING SNOW HAVE CREATED NEAR ZERO VISIBILITY DUE TO DENSE FOG ACROSS PORTIONS OF CNTL IL.
THESE CONDITIONS WILL LIKELY PREVAIL THE REST OF TONIGHT. WHERE THE RAIN IS FALLING.VISIBILITY MAY INCREASE FOR A SHORT TIME.BUT THEN SHOULD DROP DOWN AGAIN AFTER THE RAIN PASSES.

DENSE FOG ADVISORY IN EFFECT UNTIL 9 AM CST TUESDAY.

THE NATL WEATHER SVC IN LINCOLN HAS ISSUED A DENSE FOG ADVISORY.WHICH IS IN EFFECT UNTIL 9 AM CST TUESDAY.

AREAS OF DENSE FOG WILL CAUSE NEAR ZERO VISIBILITY ACROSS MUCH OF CNTL IL TONIGHT. THE LOWEST VISIBILITY WILL MAINLY AFFECT AREAS WEST OF A LINE FROM TAYLORVILLE. TO DECATUR. TO BLOOMINGTON. INCLUDING THE CITIES OF SPRINGFIELD. JAX. LINCOLN. PEORIA. & GALESBURG.

VISIBILITY MAY CHANGE RAPIDLY OVER SHORT DISTANCES.WITH WHITE OUT CONDITIONS AT TIMES.

A DENSE FOG ADVISORY MEANS VISIBILITIES WILL FREQUENTLY BE REDUCED TO LESS THAN ONE QUARTER MILE. IF DRIVING.SLOW DOWN.
USE YOUR HEADLIGHTS.& LEAVE PLENTY OF DISTANCE AHEAD OF YOU.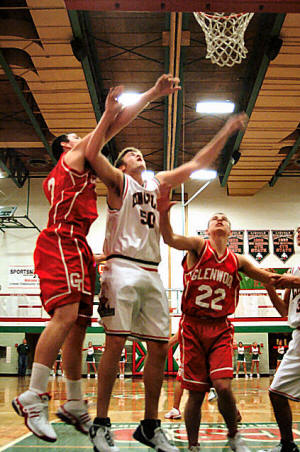 The Lincoln Railers hammered Chatham Glenwood in weekend play. See box scores in LDN Sports section.
[picture by Bob Frank] click on picture for larger image

What needs improving in the county? Weigh in, speak out, express yourself in the LDN Blog.


Community

The Sports Page


2006 Festival of Trees inspires holiday spirit
It could be called the 'upside-down year'

City briefs

Gov. Blagojevich announces $2.78 million in Conservation 2000 grants to protect Illinois' environment
51 grants benefit habitat in 88 counties throughout Illinois
Includes Lower Sangamon Valley Partnership

Recalls issued Dec. 3-7 include door locks, furniture, air rifles and mood necklaces

Court news

(No marriage reports)

Dissolutions

Rep. Bill Mitchell has Lincoln office hours Monday

Personalized bricks connect veterans with community

See the calendar of events for special things to do this weekend:

Festival of Trees at Friendship Manor
Proceeds go to the local food pantry

Christmas concert: "Christmas Spectacular" at Lincoln College

Humane Society of Logan County Christmas craft and bake sale at Graue

Harvest of Talents for World Hunger holiday home tour
Five local area homes and the historic Postville Courthouse open for a holiday tour
Mrs. Claus' Workshop, at one of the homes, for handcrafted items and homemade treats

Christmas cantata: "Celebrate Emmanuel"
By combined choirs of Immanuel Lutheran Church, Lincoln; St. John's Lutheran Church, Hartsburg; and St. Peter Lutheran, Emden
Home Country: In the deep of December, dreams
Illinois State at Evansville pre-game notes
Downing finalist for ARA Sportsmanship Award