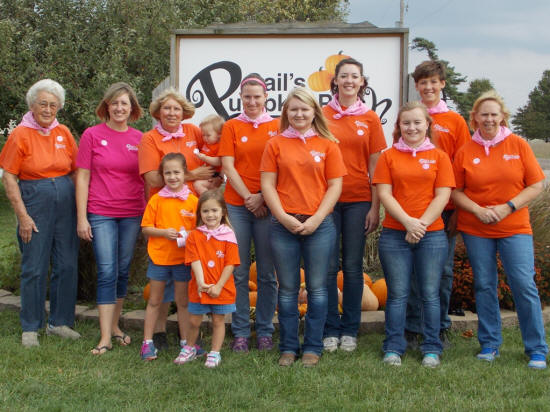 Today, our 'Show us your pink' photo comes from the crew at Gail's Pumpkin Patch in rural Beason. The staff at the patch all through October wear their pink neck-kerchiefs, and all visitors received a sticker raising breast cancer awareness with the word "Hope" prominent. Raising awareness about the importance of early detection and treatment is an important issue for the pumpkin patch owner, Gail Apel-Sasse (back row, third from left), as she is a breast cancer survivor. Active, healthy, and happy, she is a symbol of hope for those who have been diagnosed.
Photo by Karen Hargis (Click on photo for larger version)
| | | | |
| --- | --- | --- | --- |
| | | | |
Show us YOUR pink!
Email photos to ads@lincolndailynews.com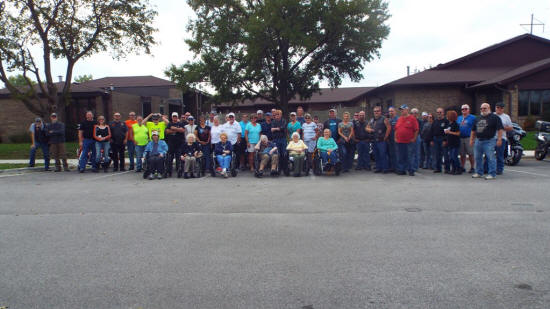 On Saturday morning, several motorcycles and some very nice classic cars were on display outside Christian Village for residents and the public to enjoy. The bike and car show was part of an Alzheimer's fundraising event at the village. The show was first organized last year by Dana Syndey as something fun for the residents. With the great success of the event last year, it was decided that the show would return this year as the Second Annual Alzheimers Benefit Motorcycle Show. Motorcycle and car owners, Christian Village staff and residents posed for a picture at the end of the day.
Photo by Lisa Ramlow (Click on photo for larger version)