New state law is intended to reduce the potential for such criminal activity. Gov. Rod Blagojevich has enhanced law enforcement's ability to protect consumers from identity theft by signing legislation that expands the scope of personally identifying information that is protected and the list of prohibited activities used to obtain another's personal information.
"Technological advances have resulted in more convenience and opportunities for consumers," Blagojevich said. "Unfortunately, some of those advances have also opened new doors for those looking to profit at other people's expense. Identity theft has become one of the most common and damaging crimes in our modern age. The steps we're taking … [with legislation signed July 31] will improve our ability to protect consumers' information as they conduct business and communicate using new technology."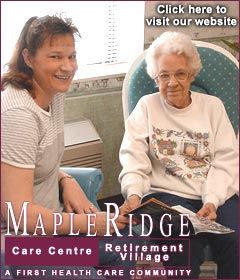 According to the Federal Trade Commission, nearly 7,500 Illinoisans were victims of identity theft in 2002. The most common use of stolen identifying information was credit card fraud -- making up 42 percent of Illinois' identity theft cases. Another 26 percent involved phone or utility fraud, and 15 percent involved bank fraud.
The FTC outlined the seriousness of the emerging crime, "People whose identities have been stolen can spend months or years -- and thousands of dollars -- cleaning up the mess the thieves have made of their good name and credit record."
Business groups and law enforcement organizations joined forces in pushing for passage of Senate Bill 242, the Identity Theft Law, sponsored by state Sen. Ira Silverstein and state Rep. Kevin Joyce.
[to top of second column in this article]
While the previous law targeted those who use personal information for financial purposes, the new law is broader to help law enforcement officers shut down individuals or groups who obtain personal identifying information. Now anyone who obtains, possesses, sells, transfers, manufactures or uses personal identification information or documents with the intention of committing or aiding a felony can be charged with a Class 4 felony. Subsequent ID theft offenses become Class 3 felonies.
In addition to expanding the activities covered, the new law also expands the definition of "personal identifying document" to include any document intended for identifying an individual and made or issued by the federal, state or local government, or by a governmental subdivision or quasi-governmental organization. Previously, the law was limited to a list of specific documents, including drivers' licenses and birth certificates.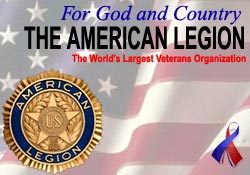 "I'd like to thank Senator Silverstein and Representative Joyce for their hard work on behalf of Illinois consumers," the governor said. "Because of their efforts, we're making it clear to those who are involved in identity theft: We will not tolerate activities that threaten the security of personal information. Not only is it illegal to use someone else's personal information to make purchases or obtain credit, it's also illegal to try to obtain or share someone else's personal information in the first place."
The new law becomes effective immediately.
[Illinois Government News Network
press release and LDN]