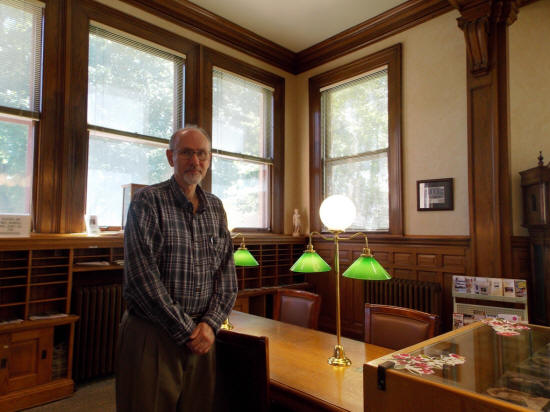 The Lincoln Public Library Board of Directors has announced that Library Director Richard Sumrall will be retiring in March of 2020. The board will be seeking applicants to fill the position of Library Director. Anyone interested in the post may visit the library website at www.lincolnpubliclibrary.org.

In today's edition, Lincoln Daily News has an exclusive interview with Sumrall as he prepares to turn the page on a new chapter in his life.
Photo by Catherine Carkulis (Click on Image to enlarge)
Downtown Lincoln is sure to have a lot to offer this evening as the Third Friday Downtown shifts for this one month to the fourth Friday of the month. The change was made so that the special street festival could coincide with 'Balloons Over 66' that starts Friday evening with a lift-off and hopefully flyover in the heart of the city. Look for fun and games for the kids, bags, live music, food and much more. At the same time, keep an eye to the sky. It is hoped that a few of the balloons launching from locations all over town will fly over the Third Friday event.
Photos provided (Click on Image to enlarge)