Community banking focus of essay scholarship contest

Send a link to a friend
[NOV. 24, 2003] State Bank of Lincoln has announced a scholarship competition that enables Illinois high school seniors to enter a statewide essay-writing contest. It is part of a program sponsored by Illinois community banks and the CBAI Foundation for Community Banking to increase public awareness of locally owned banks and their contributions to the community.
A scholarship in the amount of $1,000 a year for up to four years of higher education will be awarded to the author of the best essay submitted by participating Illinois high school seniors. Up to 12 additional $1,000 awards are available in each of the regions of the state. An additional $500 will be awarded to the high school of the overall winner.
State Bank of Lincoln, which will celebrate its 100th anniversary in 2004, is a member of the Community Bankers Association of Illinois, which formed the CBAI Foundation in 1996.
The bank is working with Lincoln Community High School, Mount Pulaski High School, Hartsburg-Emden High School, Olympia High School, New Wine Christian School and Park Meadows Christian Academy to invite seniors to submit short, two-page essays on the theme: "What are the benefits of community support for its local community bank and businesses?"
[to top of second column in this article]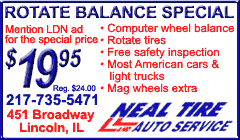 William M. Hull, executive vice president and trust officer, stated: "Any high school senior student, in the area served by the bank, is encouraged to participate. Four past regional winners have been submitted to the CBAI by the bank. Winners were from Lincoln Community High School and Mount Pulaski High School."
Information on the contest is available at the bank through William Hull or Beverly Bowns and at the schools.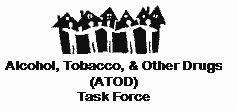 Entries must be submitted to the bank by noon on Jan. 31, 2004. The bank will then submit selected entries to the CBAI Foundation for the statewide competition.
Based in Springfield, CBAI is a professional association that represents approximately 515 banks and thrifts throughout Illinois.
[State Bank of Lincoln news release]