Holiday flight traveling tips

Send a link to a friend
[NOV. 24, 2003] Air travelers who follow three simple tips, which can be summarized as "in," "out" and "off," will contribute significantly to steps the Department of Homeland Security is taking to ensure aviation security and make travel as enjoyable as possible during the busy Thanksgiving holiday season, said Asa Hutchinson, DHS under secretary for border and transportation security. Hutchinson spoke Nov. 18 at Reagan National Airport.
Air travel at Thanksgiving is expected to be heavy. The Transportation Security Administration will do everything it can to help travelers move smoothly through security checkpoints. Employee leave will be restricted, managers will be working with screeners, and checkpoints may open earlier or close later, depending on the airport. Also, vendor deliveries will be scheduled during slow hours and extra attention will be given to preventive maintenance so screening equipment doesn't have to be taken off-line when the checkpoint is open.
Following the three travel tips will prepare air travelers to go through checkpoints and drastically reduce chances of a more thorough secondary screening being required. Call it "three for three" -- three tips that can avoid secondary screening that, on average, takes three minutes per person. The cumulative effect can be substantial, especially around Thanksgiving, the heaviest travel holiday because travel is concentrated in only a few days.
Here's what to do when approaching the checkpoint:
IN -- Place all metal items in a carry-on bag while waiting in line.
OUT -- Take laptops out of their cases.
OFF -- Take coats off.
"It's rewarding that our professional screeners have contributed so much to restoring confidence in flying since 9/11," said Under Secretary Asa Hutchinson. "But with more people flying, there will be additional challenges. Airports will be crowded, so it's important to allow plenty of time to check-in and go through security."
"It's also important that air travelers, including families, recognize the responsibility they have to contribute to aviation security. A lot of families fly together at Thanksgiving. When they prepare for takeoff and are ready to efficiently go through the checkpoint, it helps our screeners immensely, allowing them to concentrate on their security mission while making the travel experience more pleasant for everyone."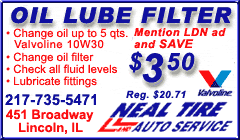 With the holiday season approaching, it also is a good time to revisit the general TSA Travel Tips that are familiar to frequent fliers:
--Everyone, even frequent fliers, should double-check the content of their pockets and bags, particularly carry-on luggage, to ensure that no prohibited items were inadvertently packed.
--Think about what you are wearing before going to the airport. Metal clothing or metal jewelry is likely to require additional screening.
--Pack undeveloped film in carry-on bags. Checked baggage screening equipment will damage undeveloped film.
--Wrap gifts upon arrival at your destination. If gifts require additional screening, screeners may have to unwrap them.
--Do not over-pack bags. If screeners have to open them, closing overstuffed bags can be difficult and result in delays for checked baggage.
If TSA screeners need to open a locked bag for inspection, they may have to break the lock. There are now products on the market that have uniform locking systems, enabling TSA to open and relock the bag during a required inspection. Passengers without such devices should consider leaving bags unlocked.
For more travel tips and a complete list of items prohibited from carry-on or checked baggage, visit www.TSATravelTips.us or call toll-free 1 (866) 289-9673.
[U.S. Department of Homeland Security
news release]