A brief definition of 'farm' and a look at farmland preservation as opposed to rural development

Send a link to a friend
By John Fulton
[NOV. 24, 2003] There are quite a few reasons to define what a farm is. Among those are income tax filing and deductions, membership in farm organizations, property tax valuation, farm program benefit eligibility, and the right to build on a parcel of land. Many definitions of a "farm" currently exist, and they are all correct -- at least as far as the entity that defined the farm is concerned.
Many communities are studying the definition of a "farm," the minimum size of a land parcel to build on and the effects of development on farming. It all boils down to zoning. And once again, there really isn't any right or wrong to it -- at least until we develop 20-20 hindsight some years in the future.
When researching the minimum farm or rural lot size to build on, one can find a wide range. The minimum size is one acre, and the most common large size that is practical is 40 acres. Many counties have a five-acre parcel size. There are supporters of all these sizes, and for very good reason.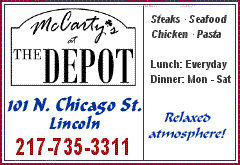 Smaller sizes favor rural development. This is good for tax bases, realtors, construction trades and others that would benefit from more homes being built in a rural area. Larger sizes have the advantage of preserving agricultural land for farming purposes. If someone is willing to buy 40 acres to build a house on, odds are that the person will rent the remainder for farming purposes. For lots of less than 10 acres, the remainder could be mowed or pastured with a few animals.
Many rapidly growing areas that have made 40-acre minimums for building a rural home have discovered something unusual. Agricultural land has been taken out of production more quickly than when there were lesser acreage requirements. Many people in these rapidly expanding areas are glad to buy the 40 acres and often use all 40 acres. Conservation plantings and horse pastures are two of the more common uses.
Another consideration in these zoning matters is water availability and an adequate amount of ground for waste disposal. Many of the unincorporated developments that occurred before zoning have private wells and septic systems. It doesn't take a rocket scientist to figure out that your septic field, as well as your neighbor's, is very close to your drinking water source. This issue begs for a tiered system of needed land to build on -- one that is based on amount of ground to adequately supply water and dispose of wastes.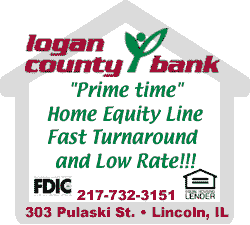 Zoning aside, what is a farm? I tend to side with those who use gross revenue definitions of a farm. There are some livestock operations that generate over $1,000,000 on less than 20 acres of ground, while there are other operations that generate less than $6,000 on the same acreage.
As debates continue, and they will forever, keep some of these thoughts in mind. Zoning should be done with a vision. That vision can be to preserve farmland or it can be to foster development. It can also be something in between.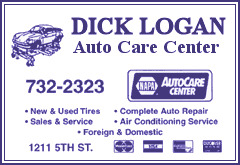 The last word is on neighborly relations. If you haven't ever lived in the country, there can be some trying times. These include a sudden shift in wind when a neighbor is applying manure, a farmer operating a tractor with a straight pipe long into the night when the weather is going to break, following large farm equipment at 15 mph for over two miles, and other such things. The livestock smell issue even can pit the farm neighbor who doesn't have livestock against the one that does. Everyone just has to use a little common sense and be courteous. Once again, the golden rule would handle most of these disputes.
As the debates rage on, maybe at least you'll be a little better prepared to take part. And remember to look down the road with the vision of where you want the area to go.