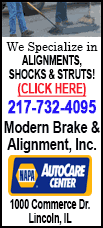 Local organizations, agencies, groups and churches coordinated spotlight events attracting thousands of visitors to our communities, as well as providing entertainment for residents.

Numerous individuals and groups also worked diligently to support the hungry or displaced people, or to ease the process of child adoption, and to improve family reunification experiences.

It takes many hands working together to build a home for a family, and Habitat for Humanity does just that.

It took months of planning, but in just a couple of days, Together for Lincoln workers provided just a little help to many homeowners needing to weatherproof or do some fixing up on their homes. Some volunteers also have been building ramps year-round for those experiencing unforeseen circumstances.

It takes a lot of commitment and diligent efforts to save animals that would make good pets, to take over daily care, then to find all those animals homes. There is also the financial cost in that endeavor, and the Humane Society of Logan County volunteers do it all.

Other people in the community volunteer their time in other measures that improve quality of life here in the place we call home: Logan County.

Over the year, celebrations brought people together for much-needed and appreciated time for leisure, support and fun. These events ranged from ice cream socials to festivals to fundraisers, with food galore, entertainment, games and auctions.

We'll take a chronological walk through the year:

Here in Logan County there is one big birthday that is celebrated each and every year. If you go to one of these parties, you will most likely find a white cake with almonds, called Mary Todd cake. Do you know whose birthday it is?

This year it was Abraham Lincoln's 204th birthday. You can go to the archives of Feb.11 and 12 to see more front-page pictures and information, or review the links below:

As the year moved along, about six weeks later, spring began making promises. In the fullness of time — in other words, when the ground warmed sufficiently – block-sized expanses of bluebells turned the hillsides in Elkhart blue. This extraordinary sight brings visitors from far and wide to experience its beauty and to shake off winter with fresh outdoor activity.
This year, Elkhart gained national attention for its spring celebration on the hill with a spread in Midwest Living magazine. Activities included the annual wildflower and nature walks, bird watches, special shop sales and farmers market.
Atlanta hosted many events, from the library's special celebrity evenings to a Route 66 tour and car show, and talks at the historic Palms Grill.
To the southeast edge of the county, one of Latham's big events is its ice cream social in mid-July. The social draws people from the community and all the surrounding areas. Funds raised benefit other community activities during the year, as well as help support the volunteer fire department. Latham is a mutual-aid department and was one of those that came and helped control the Oasis blaze, which probably helped save a block of historic buildings in downtown Lincoln in June.
The morning and evening late-August skies over the Logan County Airport bloom in wild colors one weekend each year. And, there is the phenomenal glow of balloons en masse lighting the nights during the Lincoln Art & Balloon Festival.
Downtown was abuzz with the Lincoln Art Festival in Latham Park, crafts and flea market in Scully Park, and Art of Wine and Brew, and the Kansas City Barbeque Society contests and barbecue vendors sandwiched on the streets between. At Postville Courthouse, there were old-time crafts and entertainment.
Throughout the summer, you could find antique car cruise-ins in various communities.
As summer waned, the communities of Atlanta, Emden, New Holland-Middletown and Mount Pulaski launched into fall festivals and homecomings.

Nearby in Delavan, the annual multiday, end-of-summer celebration takes place, perfect for its population to enjoy the last warmth of summer. The festival brings out the whole community at different times and beckons old acquaintances to come back to visit friends and family, maybe over one of the famous seasoned, grilled pork chop sandwiches.
Always, people are ready to step up and help a friend or neighbor when needed, as evidenced by the tremendous outpouring of compassion for the Punk O'Donoghue family. Also, there were fundraisers for the young lad Michael Stauffer in Mount Pulaski. These are but a couple of those who needed our help, and the community poured out generously.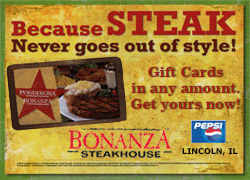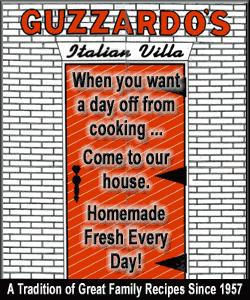 Various groups and clubs hosted events and fundraisers: 4-H, FFA, The Mill, Route 66, Oasis, Girl Scouts and Boy Scouts, the new Abraham Lincoln Statue Committee, New Holland-Middletown, Mount Pulaski, Atlanta, Chestnut-Beason, museums and genealogical societies, Lincoln Jaycees, Lincoln Kiwanis, Zonta of Lincoln, Lincoln Lions, Lincoln and Mount Pulaski Rotary clubs, Lincoln Woman's Club, and many other volunteer organizations and churches. Additionally, uncountable individuals who just care serve in community-specific projects such as the Logan County Food Pantry or offer some other assistance to those who are struggling. All serve just to make Logan County a better place to live.
We hope you didn't miss too many of the announcements and events that these groups provided last year. But if you did, we encourage you to watch in the day planner box on the Top Stories page each day. You can also check of our events calendar on the Community page each week. We don't want you to miss anything you might enjoy next year.
Also, if you are part of a group, please contact us at ldneditor@lincolndailynews.com with your information. And, you can do a self-submission on the calendar so everyone will know about your event. Thank you in advance for making it easier for us to share your activity.
We hope that you will be able to get out to enjoy and support the many activities in our communities that will take place in 2014. That is also a great way to meet the people in the organizations, and you may consider becoming a volunteer. There is plenty of room, and you will meet plenty of wonderful community-minded people.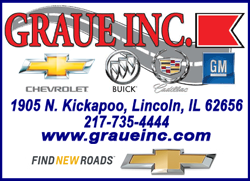 Below is just a small sample of the events that took place in 2013 and LDN's coverage of them:
Giving to others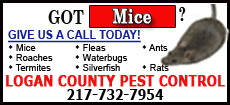 Festivals and fairs
When the community comes out in support and the community comes together, Lincoln Daily News is there to make sure those efforts are given the coverage they deserve.
[LDN]