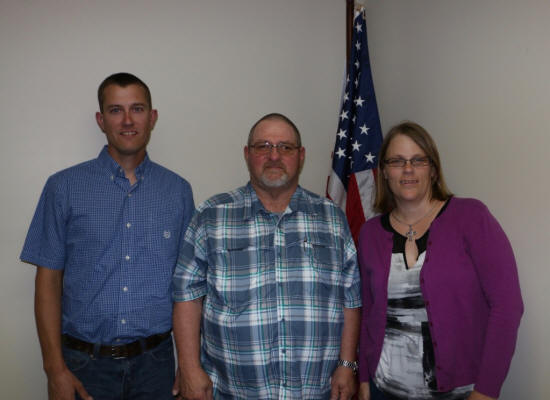 The new mayor of Mount Pulaski, Jim Cole, is pictured in the middle surrounded by new Alderman Aaron Palmquist and new City Treasurer Tricia Aylesworth. All three were sworn in at City Hall during new business conducted at the City Council meeting on Tuesday, May 9, 2017. Mayor Cole has lived in Mount Pulaski for four-and-a-half years. He previously lived in Springfield. Mayor Cole said he is "excited and ready for the opportunity" to serve Mount Pulaski.
Photo by Teena Lowery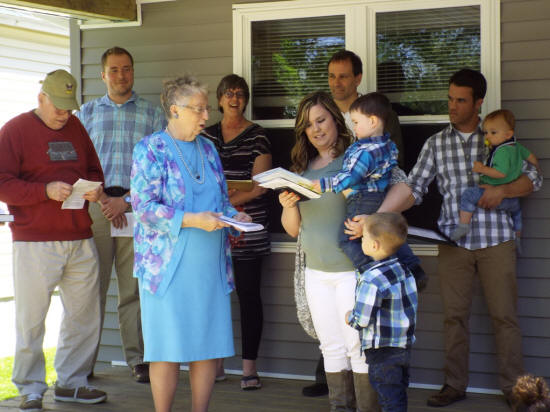 Tiffany Parrish and her young sons, Tatum and Keaton, accept the gift of a Habitat Book entitled Grandpa's Hammer from Habitat for Humanity of Logan County board members presented by Tonita Reifsteck on Sunday. The presentation of the book was a part of the Habitat House blessing for home build No. 21.
Photo by Nila Smith (click on image for larger version)