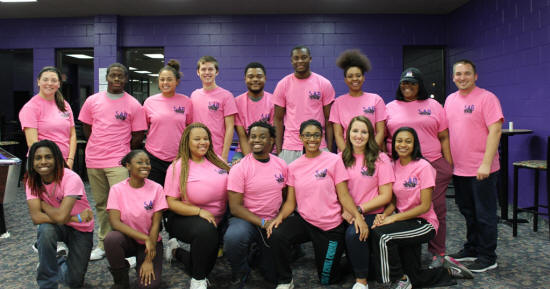 Members of the Lincoln College Student Activities Board recently gathered for a "Show us your pink" picture. The group is well aware of the impact breast cancer can have on the one fighting the disease and also the families and friends. They encourage every woman to learn how to do a self-exam, regardless of her age. In addition to their pink shirts, the group will be actively helping out tonight at the Lady Lynx "Pink Volley" competition at the college. The first 200 guests to arrive will be given pink breast cancer awareness bands. The Lady Lynx Pink Volley competition will be against Illinois Valley Community College starting at 6 p.m. in the Jack D. Nutt Arena, which by the way, will be decorated in pink for the occasion.
Photo by Mark Gordon, Lincoln College (Click on photo for larger version)
Show us YOUR pink!
| | | | |
| --- | --- | --- | --- |
| | | | |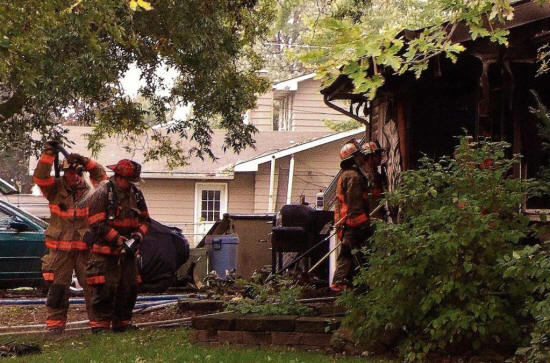 Lincoln Rural Fire Department was called to a home fire at the SE corner of 1250th Ave. and Lake View Dr. on Tuesday afternoon. The owner of the home, John Ewins, was home when the fire broke out. He and his dog were the only one's there and both escaped injury. Ewins' wife Debbie was not home at the
time.
Photo by Jan Youngquist (Click on photo for larger version)