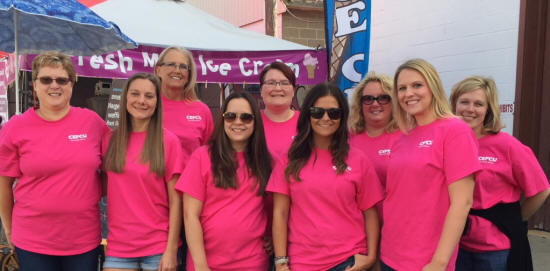 Today is the first day of November, and our feature "Show us your pink" picture was taken in August, at the Logan County Fair. The gals at Cefcu all donned their pink t-shirts for a day at the fair. The moral to this caption is that while October was Breast Cancer Awareness Month, breast cancer is a year-round disease, and we want everyone to be vigilant year-round. Exercise, eat healthily, do your monthly self-exams, and stay up to date with your mammograms.

LDN has had an overwhelming response to the Show us your pink campaign, and "Pink" pictures will continue daily until all have been posted.
Photo provided by CEFCU (Click on photo for larger version)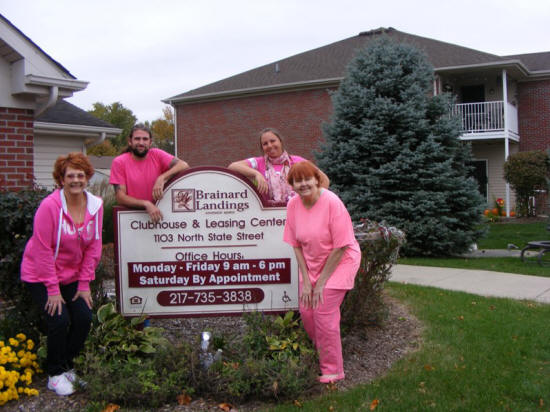 The Staff at Brainard's Landing.
Photo by Roy Logan (Click on photo for larger version)
Show us YOUR pink!