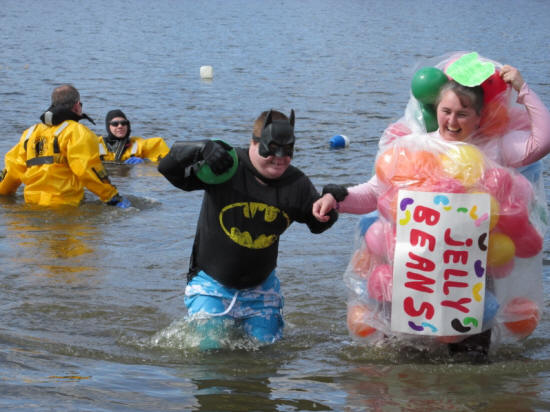 Q: Why did Batman go into the lake with a bag of jelly beans?
A: Because he wanted a 'sweet' experience at the Lincoln Lakes Polar Plunge!

Saturday, dozens of plungers took part in that sweet experience of dipping themselves in the chilly waters of Lincoln Lakes to raise money for Special Olympics. The Batman and Jelly Bean duo were not the only ones to take the plunge in amusing costumes. And even when the sharks came out, no one hesitated to do their part for the special fundraiser.
Photo by Derek Hurley [Click on pictures for larger images]